Children ages 5 to 7
This group is ongoing and meets on weekends from 10am to 11:30am, at Ryan Park in Rancho Palos Verdes. Every session includes kinesthetic games as well as attentive listening activities that are focused on sharing about oneself and learning about each other.
One of SBKC's goals is for our kiddos to be more confident and adept at common playground games so they can generalize the skills outside of group. We work on situations that may arise such as: dealing with rule changes, allowing others to choose activities, and initiating games with peers. We practice these games in a non competitive manner, making sure the emphasis is on enjoying the activity so the kids both understand how to play and are experiencing positive peer interactions while playing. Throughout each session, opportunities are contrived to practice compromising, problem solving and discovering new things about about each other.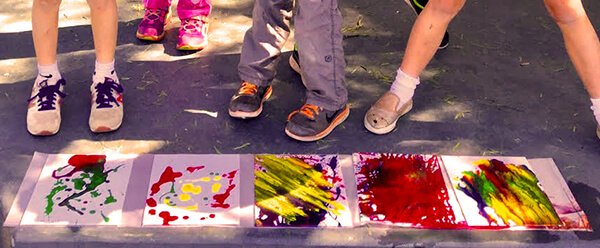 Tuition
Student tuition fee is $75 per 90-minute class. Students are billed on a monthly basis prior to each new month with tuition being due on the first class of that month. Tuition is based on the number of weeks classes are held per month and is adjusted during months with holidays or a varying number of weeks. You may cancel at any time but there will be no refund or credit for any classes missed.
A one time $20 registration fee will be applied to all new approved applications.
For more general information please visit our FAQ